Mauna Kea Resort's Commitment to Protect Hawaiʻi's Resources
Sustainability and stewardship are two of the resort's top priorities. Mauna Kea Beach Hotel's visionary founder and environmentalist, Laurance Rockefeller was known for his involvement in wilderness preservation, ecology and the protection of wildlife, and Mauna Kea Resort pledges its commitment to continue honoring his vision by perpetuating the tradition of giving back. Mauna Kea Resort has also added Regenerative Tourism to its conservation efforts to effectively help create a sustainable future for our Hawaiʻi Island community by improving the social, economic and environmental welfare of our key stakeholders. The goal of The Westin Hapuna Beach Resort and Mauna Kea Beach Hotel is to preserve and protect vital resources, and perpetuate our deep-rooted culture and history through community engagement and charitable giving.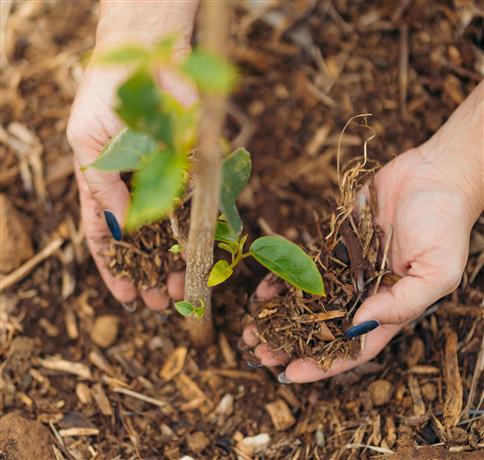 MOKU PŪLAMA FUND PROGRAM
Moku Pūlama means to care for, cherish and treasure our island, and this program offers our staff and guests an opportunity to actively make a difference and cohesively work towards creating a sustainable future through: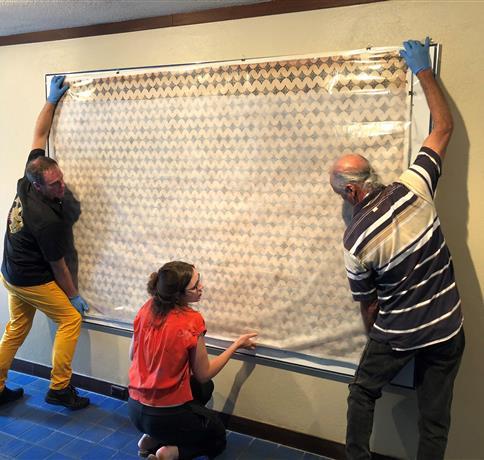 ART & ANTIQUES STABILIZATION
Mauna Kea Beach Hotel has partnered with Honolulu's Bishop Museum and other organizations specializing in conservation work for a million-dollar art restoration and stabilization project to preserve the hotelʻs celebrated Rockefeller Art Collection. Opened in 1965 by Laurance Rockefeller, Mauna Kea Beach Hotel featured hundreds of priceless artwork and antiques sourced for the hotel from Southeast Asia, the Pacific Rim, and Hawaiʻi including native Hawaiian kapa cloth and quilts.
This museum-worthy collection is considered to be the first of its kind in the U.S. in value, scope and how pieces are displayed throughout the hotel's public spaces, with unrestricted open-air access. Rockefeller intended for the pieces to be displayed as if they were in a private home, without signage or blockades. Click here to learn more.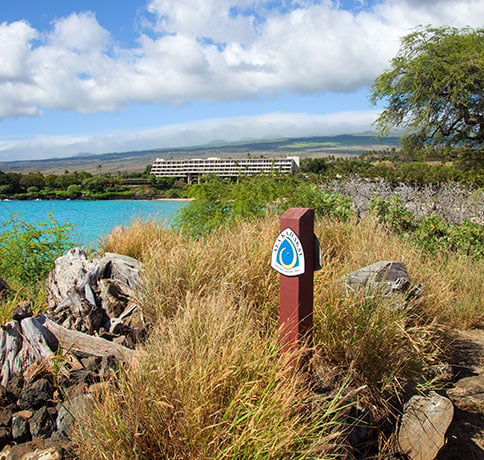 National Historic Trail Preservation
Ala Kahakai was registered as a National Historic Trail by the National Park Service in 2000 and a portion of the approximately 175-miles of the trail passes through both The Westin Hapuna Beach Resort and Mauna Kea Beach Hotel. Acknowledging the historical and cultural significance of this trail, Mauna Kea Resort has committed to a permanent partnership with the National Park Service to provide clean, safe, and pristine access. We also work with the Nature Conservancy and University of Hawaiʻi, Hilo to conduct ongoing studies along our coastlines to establish baselines, collect data, protect coral reefs and to keep pollutants from entering the ocean.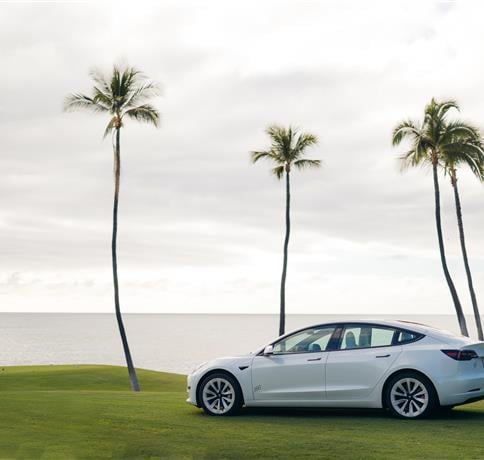 Energy & Water Conservation
Mauna Kea Resort is proud to announce its new partnership with EnvoyHI and the start of Hawaiʻi Island's first-ever electric car rental amenity program available for resort guests and rental residents only. For more information, visit here.
Additionally, the resortʻs Green Program encourages guests to support environmental efforts to conserve water and energy. Throughout the property, we remind guests to consciously reuse towels, installed LED lighting and occupancy sensors, energy-efficient appliances, hardware, boilers, and steam plate heat exchangers, in addition to hybrid equipment at the golf course. Our course operates using recycled water for irrigation.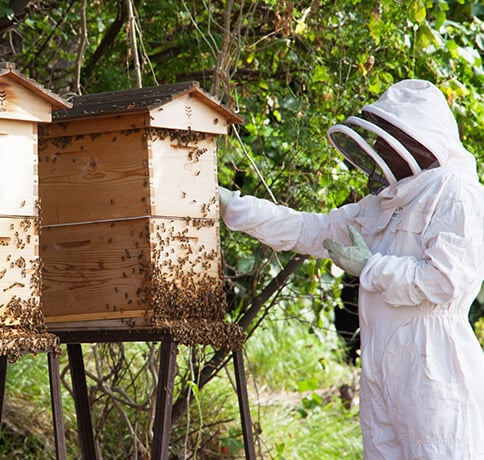 SUSTAINABLE LOCAL SOURCING
Mauna Kea Resort Honey is now harvested from several of our on-property apiaries. Beehives have a significant positive impact on the local environment and indigenous plants. By establishing honeybees in the area, we help provide pollination for local farming, flowers, and native plant production. Approximately one pound of honey requires about 2-million flower visits so weʻre buzzing with excitement to use fresh honey in our food and beverage offerings at restaurants located in both The Westin Hapuna Beach Resort and Mauna Kea Beach Hotel. We also support our local economy by locally sourcing fish, dairy, beef and fresh produce from Hawaiʻi farmers, fishermen and ranchers.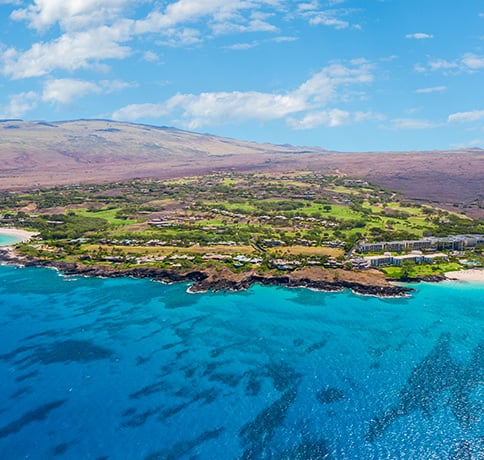 TRADITION OF GIVING
Every year thousands of hospitality workers and their families across the stateʻs industry gather to raise funds for various local charities across Hawaiʻi via an annual Visitors Industry Charity Walk. Since it was established in 1978, over $40 million has been raised and helped hundreds of local charities throughout the State.
The Charity Walk is a statewide event that traditionally occurs on Hawai`i Island, Kauaʻi, Lānaʻi, Maui, Molokaʻi and Oʻahu. For more information or to learn how to contribute or participate, please click here.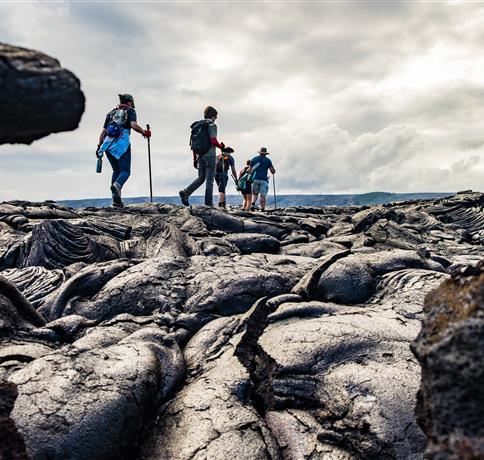 responsible governance
Our mission is to create a sustainable future and improve the social, economic and environmental welfare of our community on Hawai'i Island.
A comprehensive sustainability case study was published in 2017 by an independent third party, showing transparency in our operations related to the environment, community, and economy. The study incorporated the Sustainable Development Goals (SDGs) framework to show local and global impacts which protect the planet, promote peace, and encourage prosperity.
To view the full study, click here or read more here.