Join Us for the 2nd Annual Celebrity Smash Tennis Benefit
Mauna Kea Resort and its oceanfront Seaside Tennis Club are pleased to invite you to participate in the 2nd Annual Seaside SMASH.
Join Mauna Kea's tennis professionals along with celebrity coach, strategist, and ATP champion Brad Gilbert for on-court clinics that will improve your game.
The Seaside SMASH Celebrity Tennis Benefit is a two-day clinic, with a fun round robin tournament with prizes.
The proceeds will benefit Junior Tennis programs for local island schools of the Island of Hawai'i.

Only 32 registration participant openings available

3-Day Event Registration: $450 per player
*Taxes not included
Register Online Today!
Book your Room Reservation
for SMASH
Book
(opens event booking in a new tab)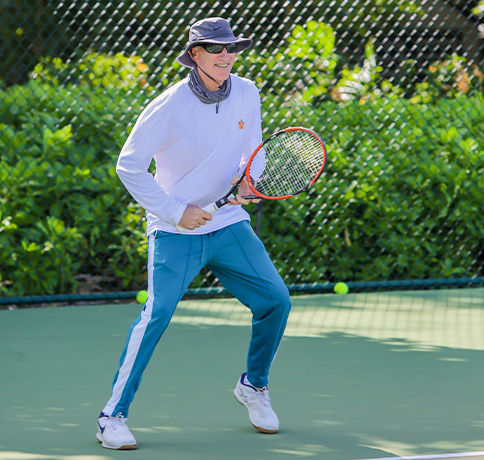 3 Day Event Includes:
Live play-by-play with Brad Gilbert vs. Resort Pro's
Opening SMASH reception with food & beverages.
Meet Brad Gilbert and players
The clinics will provide coaching, insight, and doubles
game play strategy
Opportunity to compete and play with a past
ATP champion
A fun doubles Round Robin tournament on the
final day
Top 4 teams win prizes
Registration includes commemorative tennis hat
and shirt
Daytime clinics include snacks and refreshments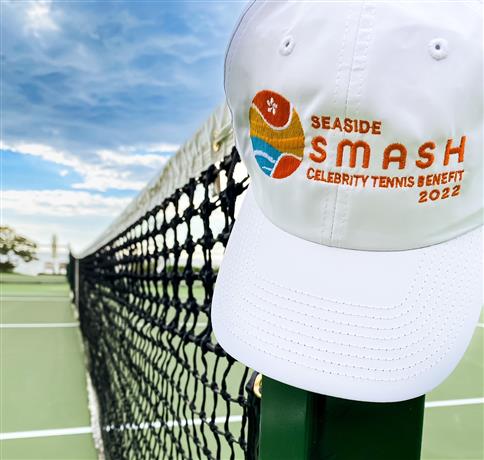 The Seaside SMASH was introduced to tennis enthusiasts to be a fun three days of coaching and play. The clinics will focus on technique and doubles play strategy, with a goal to improve your game and make tennis enjoyable.
Program of Events
Monday, December 11, 2023
4:00PM | SMASH Registration
4:45PM | Opening Clinic with Brad Gilbert and
MK Tennis Pros
5:15PM | VIP Welcome Reception

Meet the players and professionals
Tuesday, December 12, 2023
9:00AM | Late Event Registration
10:00AM | SMASH Clinic (Adults)
4:00PM | Jr. Clinic (Local High School Students)

Come watch the future of tennis
Wednesday, December 13, 2023
2:30PM | Doubles Round-Robin Tournament
5:00PM | Team Prizes & Awards Reception