Activities

at Mauna Kea Beach Hotel
Discover new ways to create memorable moments with breathtaking experiences at Mauna Kea Beach Hotel.

Activity Schedule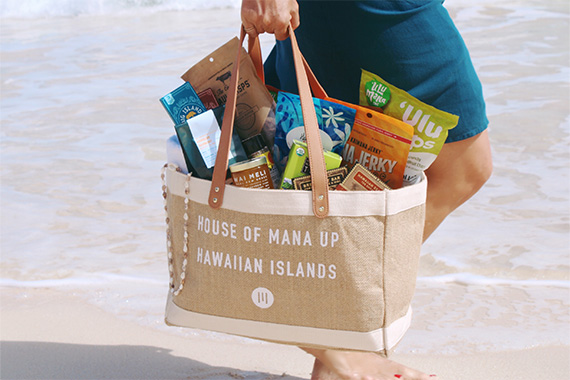 The House of Mana Up Pop-Up
The House of Mana Up Pop-Up is your one-stop-shop for all local Hawai'i products and gifts. Shop food, fashion, home, beauty, and art products that highlight the incredible ingredients grown and cultures found in the Hawaiian Islands. Your purchase directly supports Hawai'i's entrepreneurs. Find us next to Manta Restaurant and bring a piece of Hawai'i home with you!
Daily, 10:00am - 6:00pm
Learn more at www.houseofmanaup.com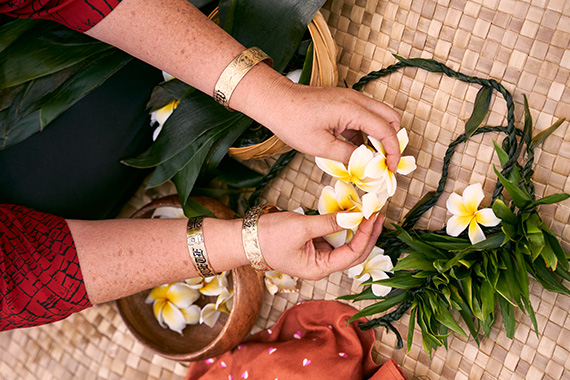 Cultural Activities
It all begins with Aloha! A variety of classes such as lei making, ukulele lessons, fish feeding, hula lessons, and basic Hawaiian language classes are complimentary.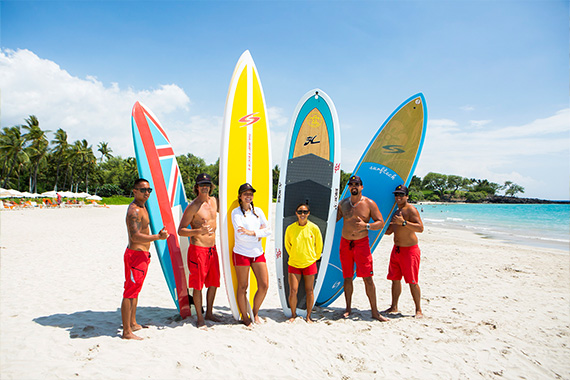 Beach Club
Engage in fun activities on the island's best white-sand beach. The Beach Club has rental equipment available, daily activities, and ocean activity lessons. Join us for a wonderful day in the sun!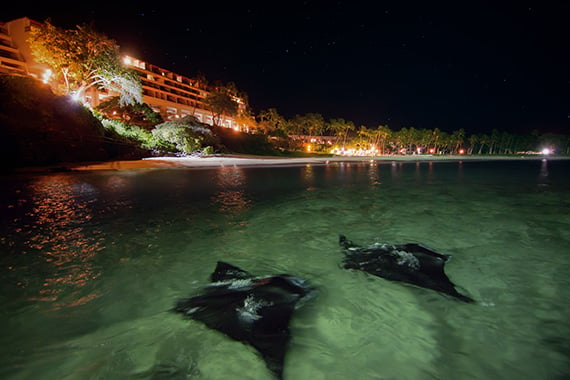 Manta Snorkel Adventure
Join manta ray researchers James and Martina Wing for a private tour with the Mauna Kea Beach Hotel mantas. Exclusive - environmentally sensitive - highly educational, and marine life-friendly.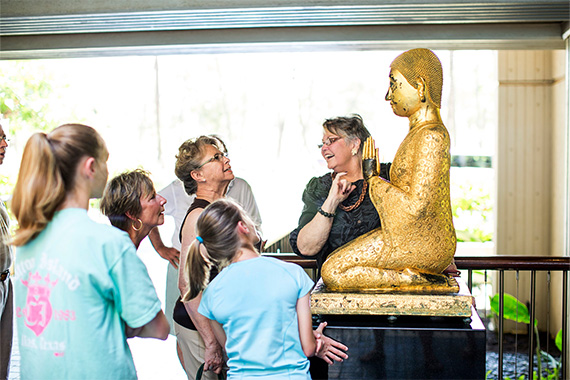 Art Collection Tour
Learn what inspired this collection of one of a kind pieces of art and artifacts from Asia and the Pacific. A complimentary 75-minute art tour begins in the hotel lobby each Saturday morning at 10:00 a.m. and shares more detail about the collection and its history.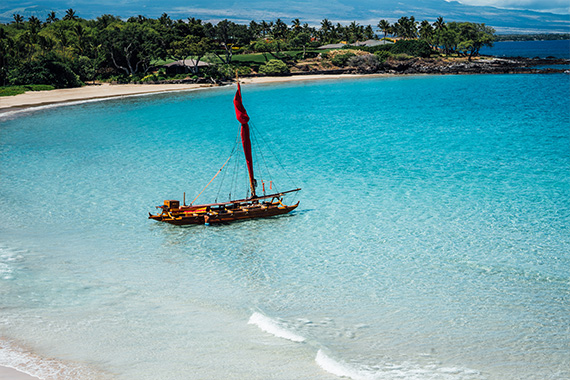 Hahalualele
The Hahalualele (flying manta ray) is a replica of an ancient Hawaiian double hull sailing canoe and made of mostly native Hawaiian wood. Our tours consist of sharing the history and culture of the Hawaiian people.

Monday-Saturday | 8:00 AM, 11:00 AM or 2:00 PM
Minimum 4 Guests

Dial x5707 to book your tour!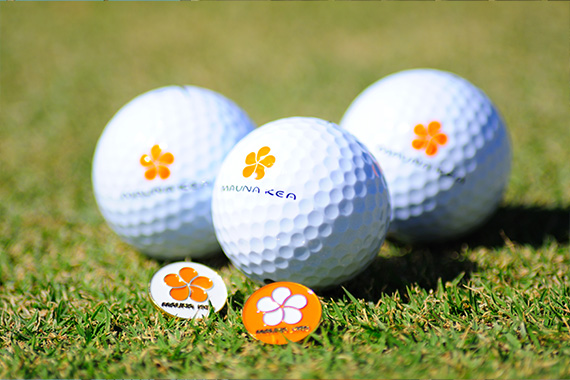 Mauna Kea Golf
Enjoy an unforgettable day of play at our award winning, 18-hole champion golf course. The lush fairways tumble across seaside cliffs with unfolding ocean views and an epic over-the-ocean 3rd hole.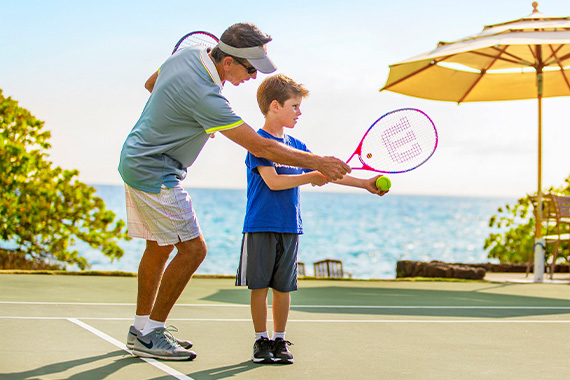 Seaside Tennis Club
Experience one of the largest and most highly sought-after tennis experiences with 10 tennis courts and 4 pickleball courts at the ocean's edge. Our luxury tennis club offers equipment purchase and rentals, daily clinics, and private and group lessons.